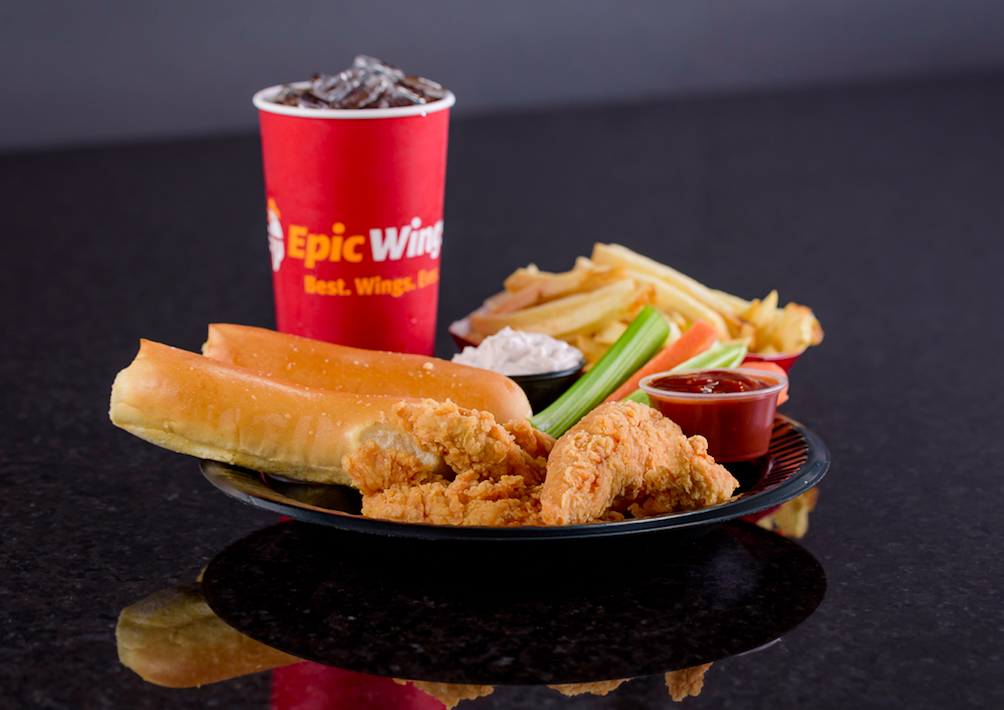 San Diego, CA – Epic Wings has opened a new location in Mission Valley in early October 2018. The brand has been expanding at a rapid rate after announcing their new franchise model earlier this year. The 20th location in Southern California is located at 8660 Rio San Diego Dr Ste 102, San Diego, CA 92108.
Epic Wings has been a family-owned and operated San Diego restaurant since 1982, under the brand Wings N' Things for more than 35 years. Their specialty is serving fresh, never frozen wings, chicken tenders, and boneless wings in a variety of home made sauces along with hand rolled garlic bread sticks. Their key to success is to provide the best possible quality meals with a few select menu items.
The Mission Valley franchise location, Epic Wings N' Things, is owned and operated by Greg Sacco, alongside his daughter, Brianna Sacco, and future son-in-law, Nicholas Koeleman. "The Epic Wings brand is built around family and neighbors. It is a pleasure to be able to open a location with my family in a new neighborhood and bring the 'Best. Wings. Ever.' to Mission Valley," says Greg Sacco.
Epic Wings franchising continues to expand with the next locations opening in early 2019 in Phoenix, Arizona and Corona, California.
For more information on franchise opportunities, please visit the website at www.ownanepic.com or email franchise@epicwings.com.